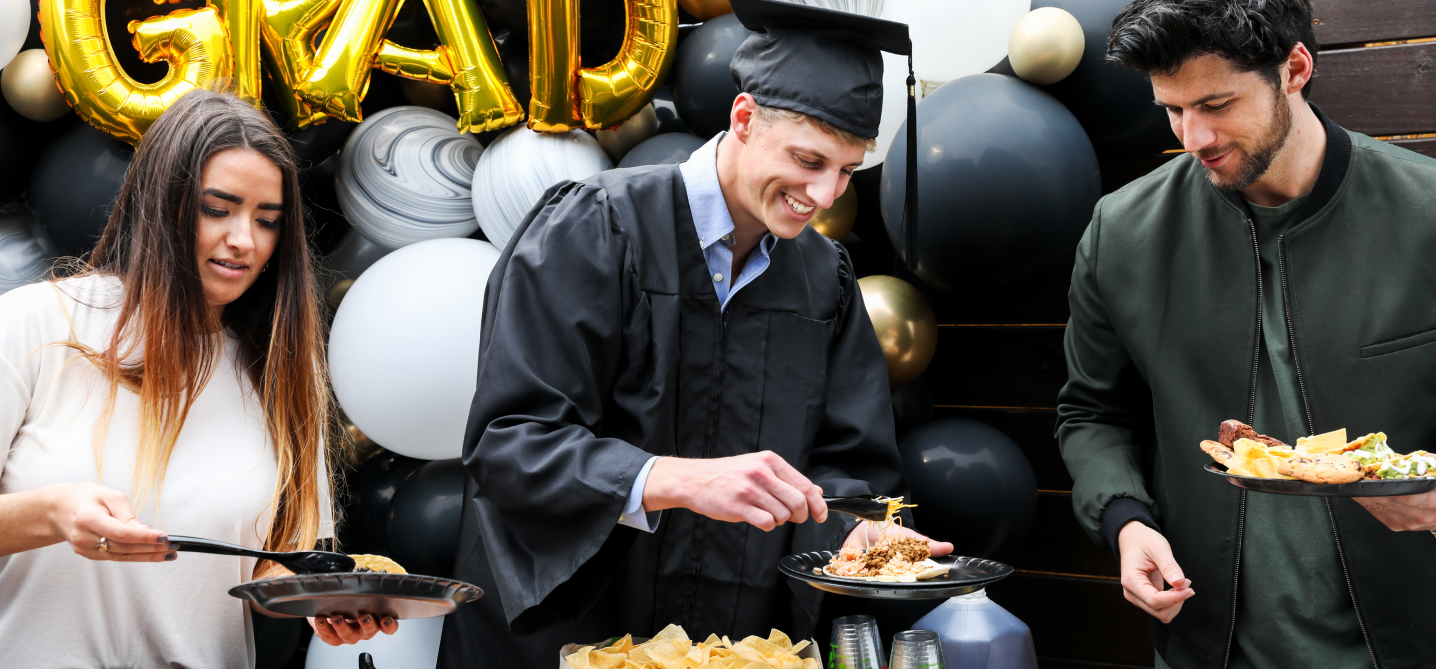 1.       Order the catering ahead
Spend less time prepping the meal, and more time making memories when you cater your graduation get together. Plus, save even more time when you place your order in advance online or even using the Salsarita's app!
Pro Tip: Salsarita's Rewards Members get a $10 app reward for each catering order they place.
2.       Do up the décor
It may seem like an obvious detail, but when you save money on the catering, spend it sprucing up the event! Balloon walls are all the rage right now and are inexpensive at most craft stores. You can even order balloon letters to spell out their name, class of 2021, and more! Don't have time to DIY? Consider hiring a party planner to really take your décor to the next level.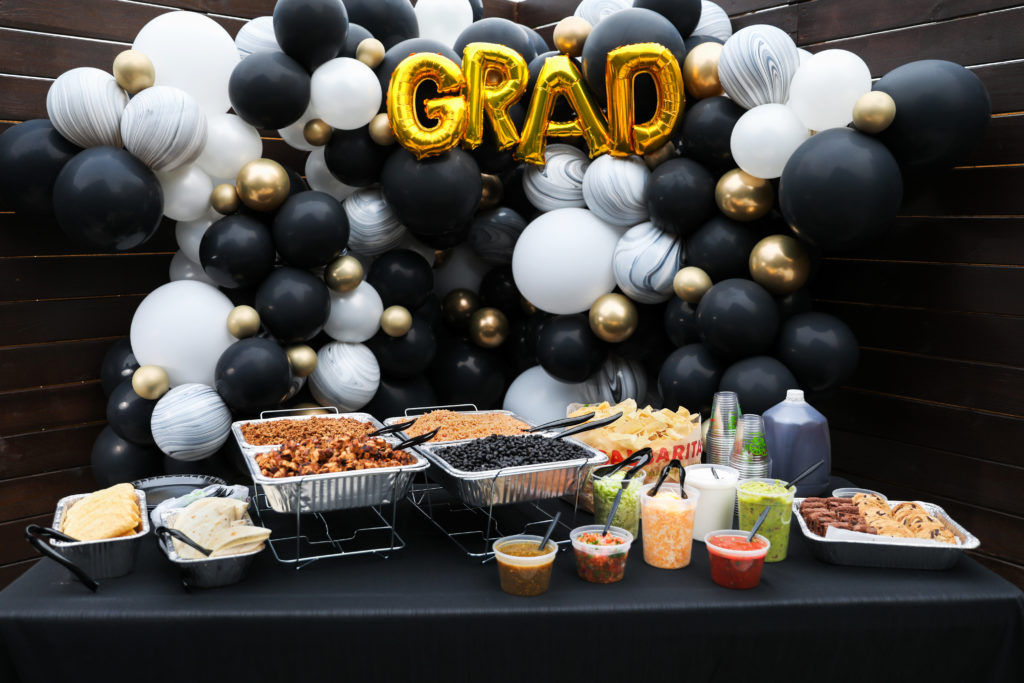 3.       Personalize The Party
Since graduation parties are all about celebrating their accomplishments, tell friends and family to bring their favorite photo or tangible memory with them. You can either hang them up on a wall using string and clothespins/paper clips, or you can compile them in a scrapbook to send off with the grad!
4.       Keep the Party Going
Besides amazing food & great company keep the party spirit alive with fun activities. Corn hole competitions are great for any age group, you can also ask guests to guess the age of the grad in various childhood pictures & memories, or host a "roast" – where friends and family bring out their comedic best!
5.       Set Up The Night Before
We are really big on spending more time doing the things that matter when it comes to hosting a party. Our catering team will set up your order for you. To save the most time, set up tables, décor, and more the night before so you have more time to relax and enjoy the day!