Your boss has explained that they're catering lunch to thank employees for their hard work. Now you're wondering how you convince them to choose Salsarita's Catering. We've put together 5 ways you can let your boss know what you want.
1. Bring it up in daily conversation.
The easiest strategy is to bring up Salsarita's in your day-to-day conversation. Let them know what you love about Salsarita's. Is it the fresh ingredients? House made Salsas? Wildly addictive chips? Describing your favorite meal or salsa is a great way to convince them that your whole team needs to experience Salsarita's together!
2. Take them to Salsarita's for lunch.
So, you've completed step one and started talking to your boss about Salsarita's. You can tell that you're starting to convince them. What's next? Take them out to lunch so they can experience Salsarita's with you.
3. Suggest a Fiesta theme for the catered lunch.
What's better than a catered lunch? A themed lunch! Convince your boss to choose Salsarita's for Fiesta Friday or Taco Tuesday. If they opt for Taco Tuesday, our Taco Bar is the perfect option for that theme. Either of these themes are great selling points to make this a fun lunch with co-workers.
4. Subtle hints on their cubicle or desk.
We've got you covered if you are looking for a way to decorate their desk. Cut out our lime squeeze logo and place all around. This is a not-so-subtle way to hit the idea home. Step it up a notch and cut out our logo too!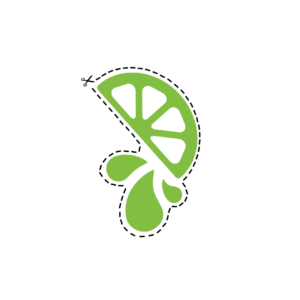 5. Employees can create their own meal.
Catering can be a tricky task when you are feeding a group of people. Everybody has ingredients they maybe don't like. With our easily customizable catering options, your guests would be able to create whatever plate they want!
Order your Salsarita's Catering for your upcoming event today. Choose from a Taco Bar, Fajita Bar, Nacho Bar, or individually packaged Boxed Lunches. You won't regret it. Visit cater.salsaritas.com