Back to School season is upon us once again and it's either the best or worst time of year (depending on how old your children are). However, one thing remains the same: changing morning routines is rough. As late, sleepy mornings turn into early snooze buttons and alarms, we're here to help save the day with an easy breakfast recipe! What we love about this make-ahead dish is it uses many ingredients you probably already have in your refrigerator. Traditionally, taquitos are deep fried, but we like to keep things FRESH so we're going to bake them instead. Make these taquitos the night before, store them in an air-tight container and pop them in the oven when you wake up for a stress-free start to the day!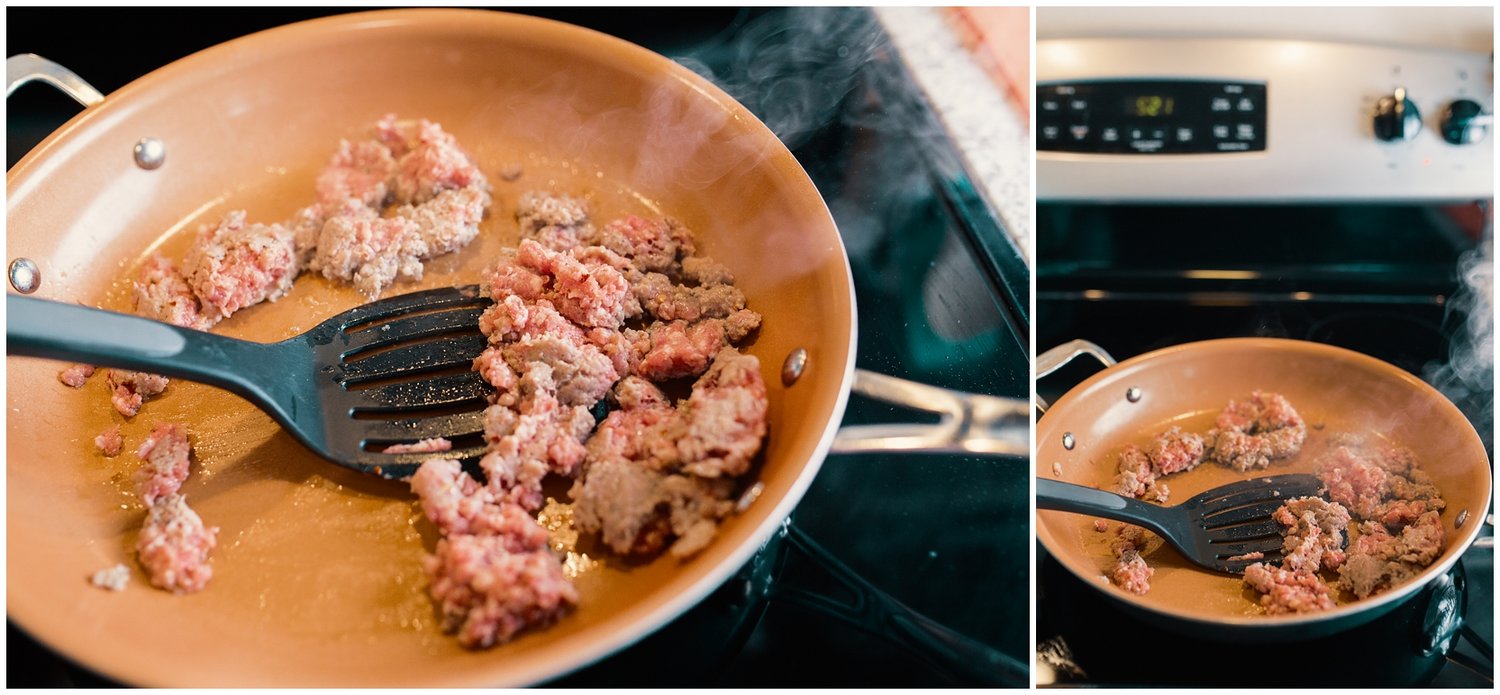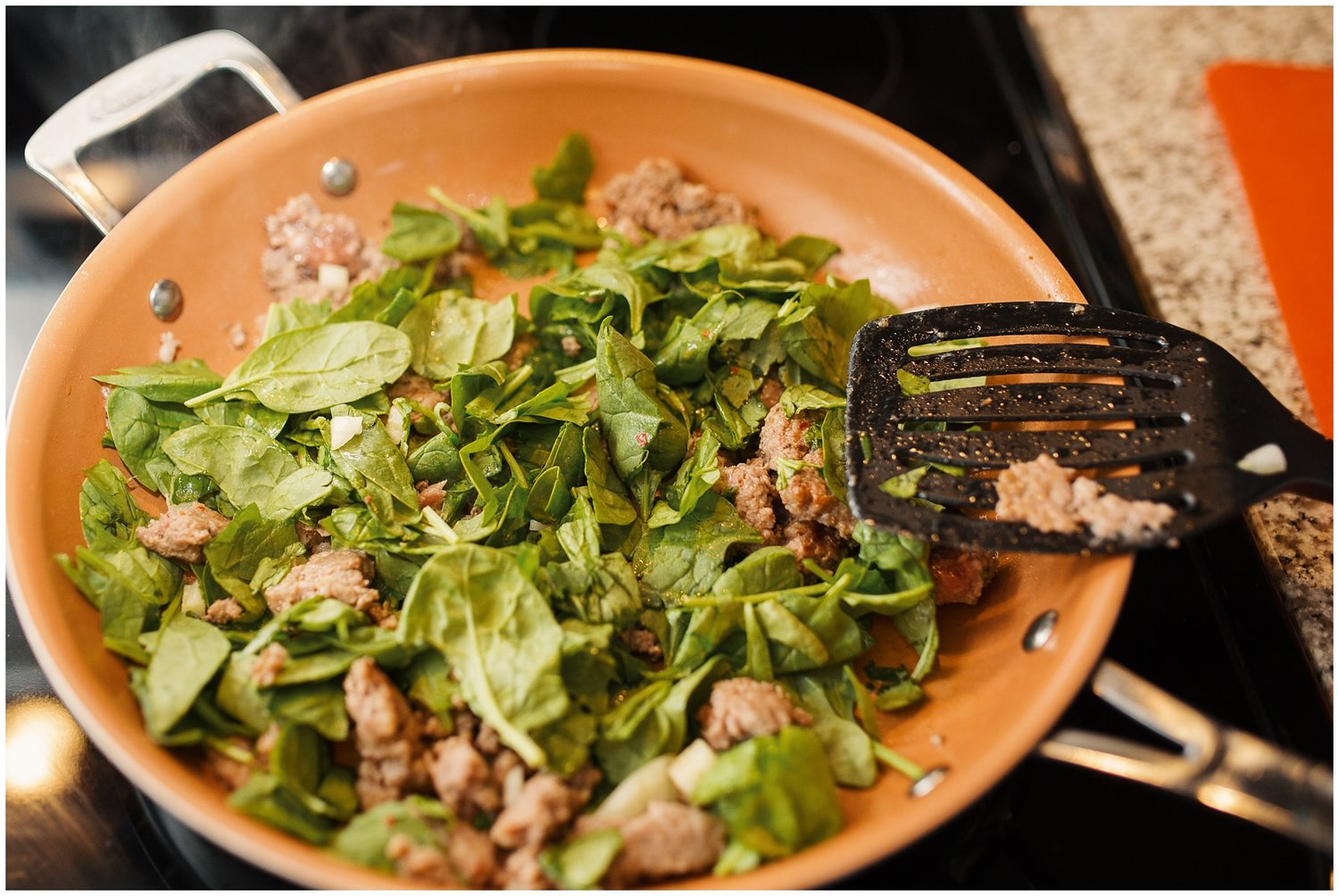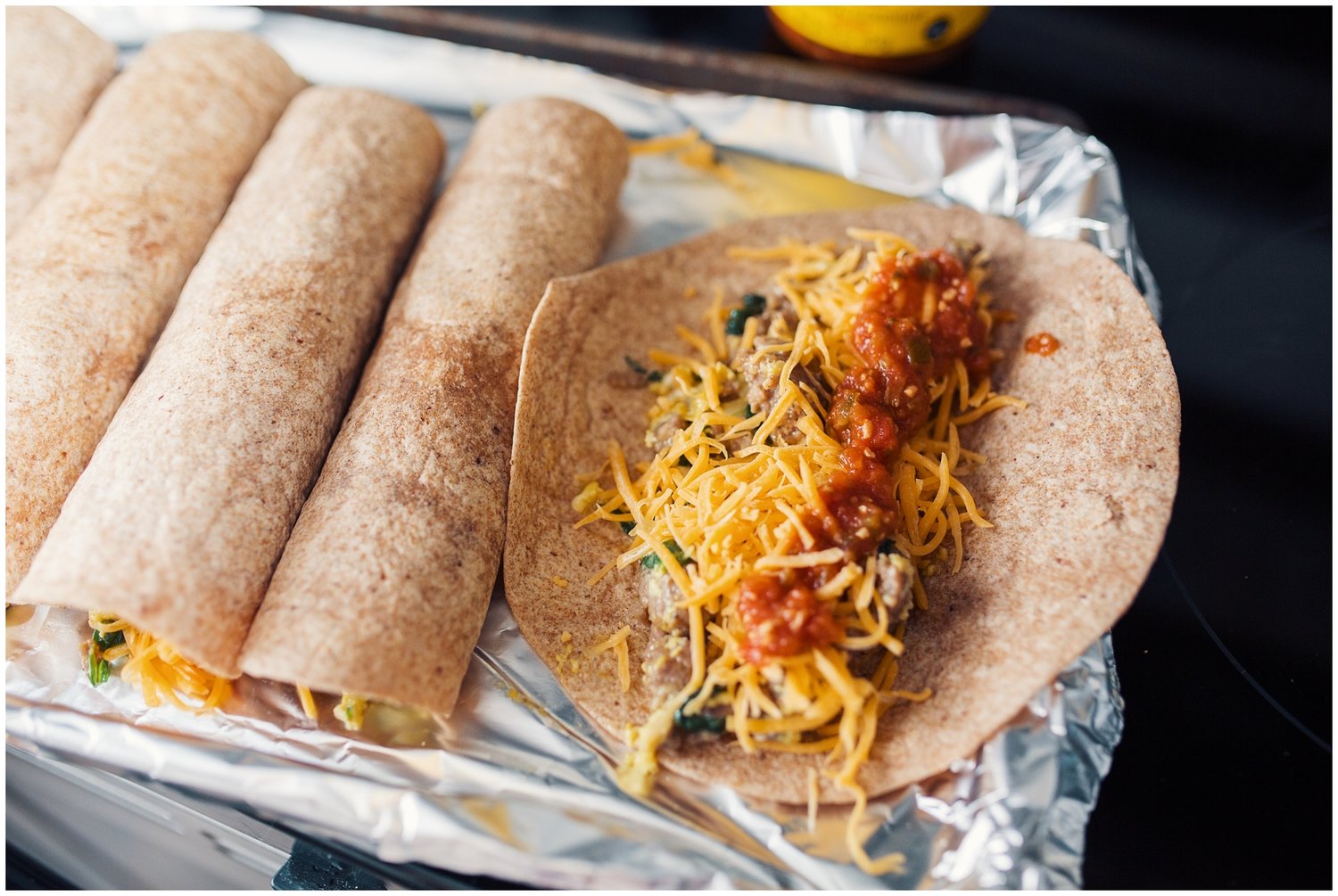 Recipe Card:
SALSARITA'S EASY MAKE-AHEAD BREAKFAST TAQUITOS
Your favorite Salsarita's Salsa  *Order Online or pick up a pint in store made fresh, in house, every day!* Order Now
Tortillas (we used wheat!)
1 bag of shredded cheddar cheese
 6-8 eggs 
Your choice of breakfast sausage
OPTIONAL: Spinach, bell peppers, onions, and avocado slices
Preheat your oven to 425 degrees.
Whisk 6-8 eggs in a large bowl, set aside.
Brown your sausage over medium heat in a large saucepan. Chop your bell peppers, onions, and other vegetables if you're using them.
Once your sausage is almost cooked through, throw in your veggies and sauté. We threw in some spinach here for more green veggies for the day! Add in your whisked eggs. Stir for a few minutes until eggs are just barely cooked. They will finish cooking in the oven!
Steam your tortillas in the microwave for about 30 seconds. Add a moist paper towel over top when sticking them in the microwave to make them nice and pliable so they don't crack when folding them.
Line a baking pan with foil, add skillet contents to the tortillas, top with salsa and shredded cheese and roll tightly. Place the tortillas into the baking pan with the seam down.
Bake for 10-15 minutes or until the tortillas are brown and crispy! ­­
Serve immediately with extra salsa!