Salsarita's Fresh Mexican Grill is hiring immediately for General Managers to join their growing team!
Description:
A fast casual Mexican restaurant committed to exceeding our guest's expectations for quality product in a fun upbeat atmosphere.
Why Salsarita's? Here are some benefits: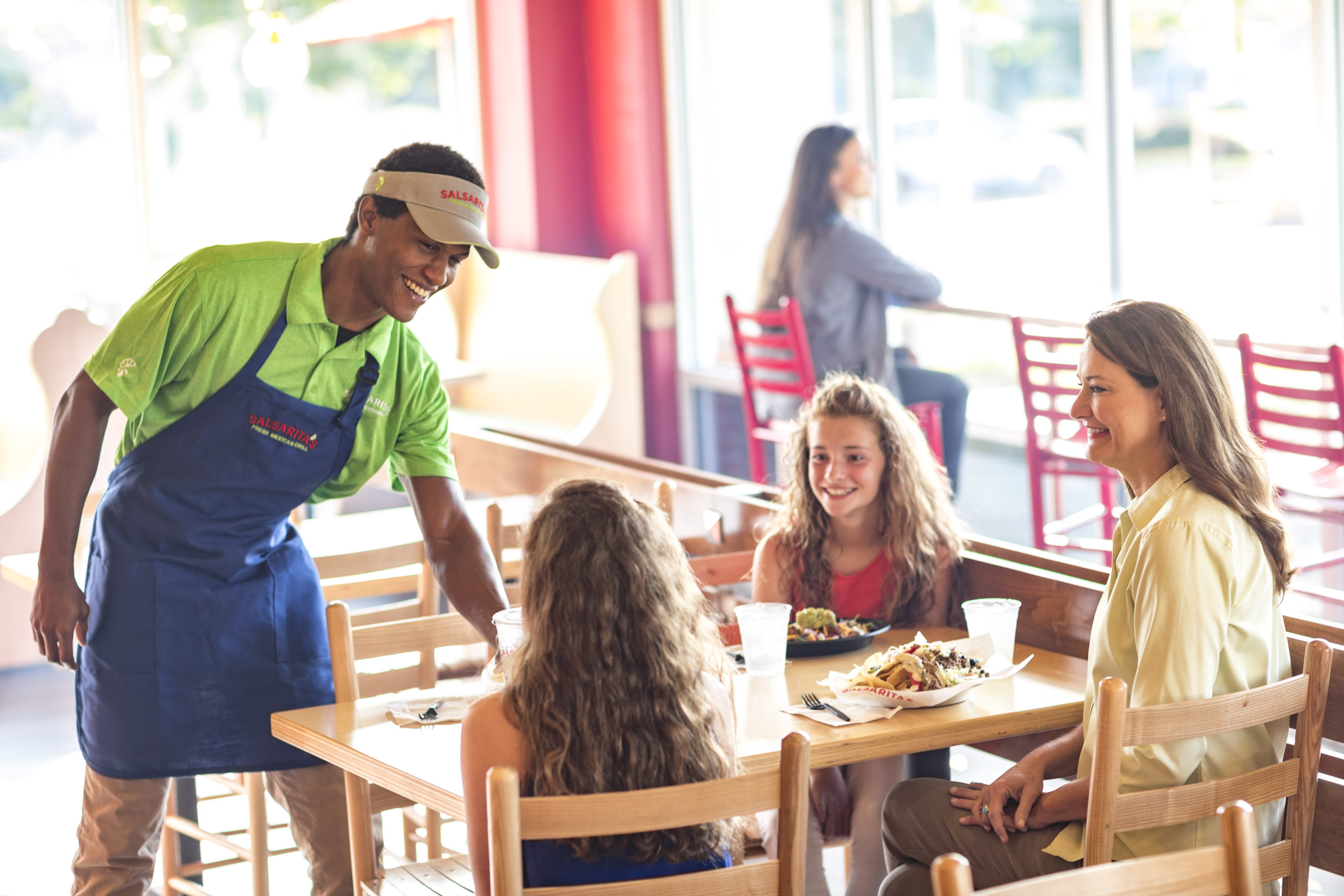 Great starting salary plus bonus plan
Great Store Hours, no late-night hours
Flexible Schedules
Company backed Health Insurance plans
401k plan
Voluntary Dental & Vision Plans
Vacation Pay (eligibility after 90 days)
Employee Meal Discounts
Bi-Weekly Payroll
Direct Deposit Options
Team Member Referral Bonuses
Great Culture & Advancement opportunities
We are a growing company and as we expand we will be looking for candidates interested in advancement opportunities!!! Interested in advancing your career? Want to move into assistant general manager, general manager, or even higher position? Want to inspire and lead a younger generation of restaurant workers? Want to work with a company that has purpose and a deep commitment to giving back to it's community? Salsarita's could be your new path!!
The General Manager will provide supervisory support to the management team by running shifts and activities of hourly team members. Shift Managers will assist the General Manager by managing the daily operations of the restaurant to ensure company standards are maintained and continually improved.
Fundamental Job Duties and Responsibilities:
Successfully supervise the day to day operations of the restaurant while adhering to all company policies and procedures.
Complete knowledge of menu items and preparation.
Respond to routine guest complaints and involve the next management level as necessary.
Perform all opening and closing functions.
Oversee and maintain the accuracy of transactions and proper policies and procedure of cash management.
Ensure all restaurant operations in the absence of GM and AM.
Provide effective leadership on assigned shifts and serve as a role model.
Establish and build positive relationships with guests to ensure satisfaction and continues sales.
Maintain quality restaurant operations while ensuring guest satisfaction.
Observe, assesses and maintain equipment and physical environment for cleanliness.
Asses the quality of the product throughout the day to ensure standards is met and informs the GM of any concerns.
Manages shift roster and staff assignments throughout shift.
Salsarita's is growing like crazy! We couldn't be more excited! If you are looking for a fun, energetic brand to grow with, Salsarita's is the right fit for you! We are seeking restaurant managers for the brand. With Salsarita's, you can count on quality leadership that knows how to train and develop employees while offering top of the market pay, benefits, and career/job opportunities.
As a member of the leadership team, you are the heart of the business.
We are committed to hiring dynamic individuals that possess strong leadership and teamwork skills. If that sounds like you, we would love to hear from you! Apply online easily now to be considered!
Company Information
Since our beginnings in Louisville, KY in 2005, we have made fresh food daily, served by a staff with exceptional customer service. Every day, our team works effortlessly to provide the freshest ingredients for our guests, with hand-mashed guacamole, house-made salsas, flame-grilled proteins and more. We pride ourselves on quality food and great service that keep our guests coming back. Today, Salsarita's has locations in 18 states, and we have no plans of slowing down anytime soon.
Salsarita's 2021. EOE All Rights Reserved.
To apply for this job please visit yahoo.com.