Description
Salsarita's is a fresh-mex restaurant that specializes in business catering and delivery! We're looking for Part-time catering team members to deliver and setup customer orders from our restaurant. Flexible days and hours available, Day hours average from 9:30 AM through 1 PM . Also night time and weekends. Great position for College students with afternoon classes and flexibility. We are looking for day time and weekend positions. Excellent part-time – Hourly Wages plus Per Trip Wages and TIPS ( avg. over $20 an hour) – Company owned vehicles provided or can use your own vehicle.
Requirements: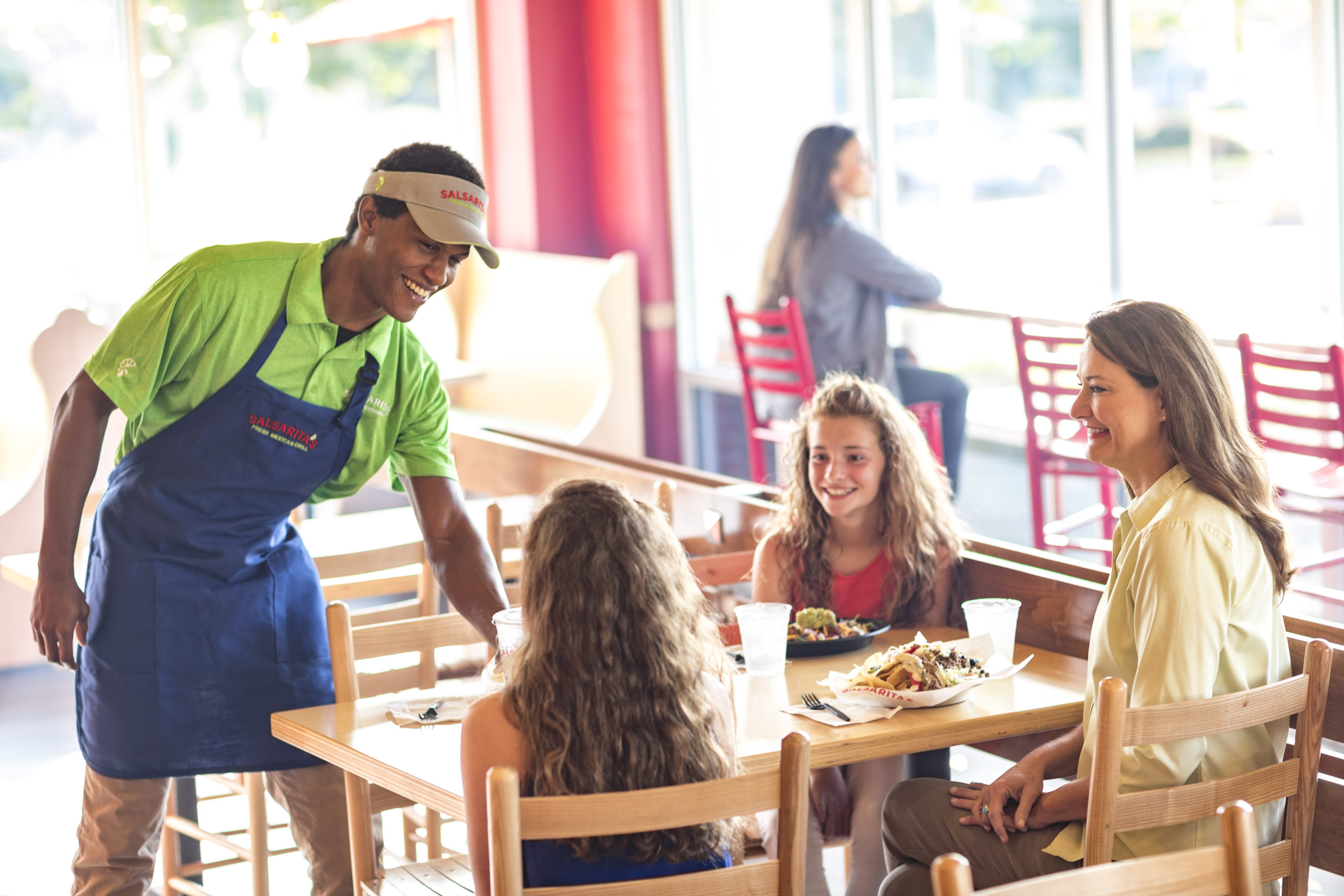 The ideal candidates must want to have fun serving great food to our customers!
Must be at least 18 years of age
Maintain a valid drivers license, insurance and a CLEAN driving record
Wear a clean and proper uniform
Attendance and Punctuality a must
Use our company owned vehicle
Basic Math skills
Follow company policies and procedures
Enthusiasm and willing to learn
Team player
Commitment to customer satisfaction
Have a strong work ethic
This position does REQUIRE the ability to lift about 20 lbs on occasion.
As a Catering Lead you will have a thorough knowledge and understanding of the Salsarita menu
Company Information
Since our beginnings in Louisville, KY in 2005, we have made fresh food daily, served by a staff with exceptional customer service. Every day, our team works effortlessly to provide the freshest ingredients for our guests, with hand-mashed guacamole, house-made salsas, flame-grilled proteins and more. We pride ourselves on quality food and great service that keep our guests coming back. Today, Salsarita's has locations in 18 states, and we have no plans of slowing down anytime soon.
If this sounds like the right fit for you, apply today!
Apply now through HigherMe
Salsarita's 2021. EOE All Rights Reserved.
To apply for this job please visit yahoo.com.