December is officially here which means you're probably starting to shop for gifts. Gift shopping can be hard, especially for the people you've been shopping for forever! We decided to make your holiday shopping easier this year by compiling a Salsarita's gift guide, perfect for any taco lover.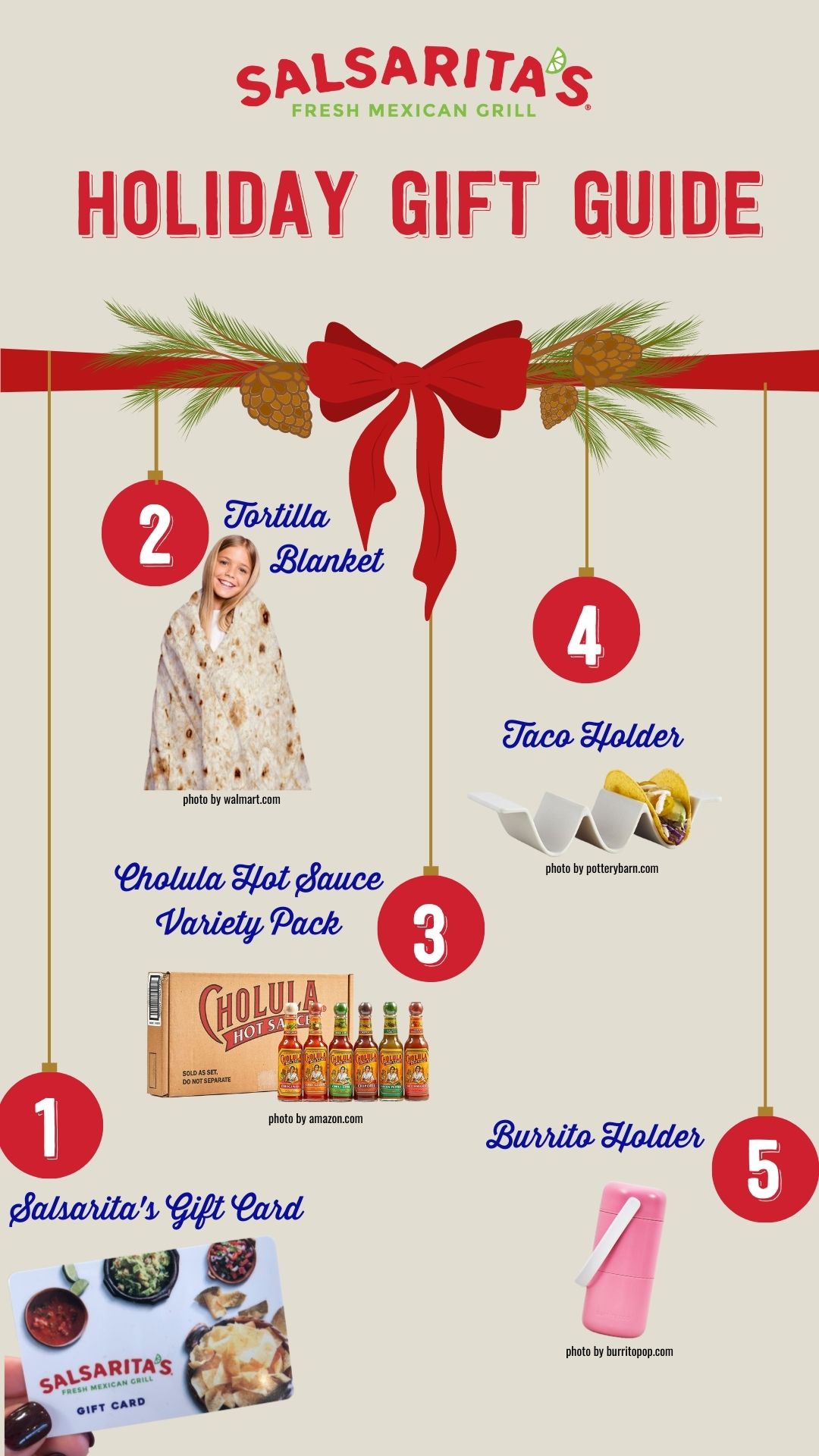 1. Salsarita's Gift Card
Our gift guide wouldn't be complete without a Salsarita's gift card. Gift cards are perfect for just about anyone. With a menu like ours – you can't go wrong! Purchase a gift card today by visiting one of our local stores or our website.
2. Tortilla Blanket
Blankets are a classic gift for just about anyone, and nobody can have too many blankets, right? This tortilla blanket will keep your bae-rito warm all season long. Perfect for your significant other, in-laws, and the kids in your life. You can find this one at Walmart.
3. Cholula Hot Sauce Variety Pack
If you know anything about Salsarita's, you know how much we love our Cholula. This variety pack is perfect for any hot sauce lover in your life. You can find this variety pack on Amazon.
4. Taco Holder
The ONLY downside when eating a taco is that they can get a bit messy. Make at home taco night a bit cleaner with this taco holder from Pottery Barn. This gift is perfect for all the taco lovers in your life.
5. Burrito Holder
Taking your burrito on the go has never been easier! With this holder, your burrito will be lifted for every bite with a simple twist. This burrito holder will sure to be a hit for burrito lovers. You can find this at burrito pop with a variety of color options.