It's that time of year or "'tis the season" as some would say, for holiday planning. You've got enough on your plate by thinking of the best holiday presents, wrapping those presents, putting up holiday décor, and baking holiday treats. We wanted to take a bit of holiday stress off your shoulders and share 5 reasons why you should have a Salsarita's Taco Bar at your upcoming party.
1. Easiest Catering Ever
Hosting a holiday party is stressful enough, so why not have a Salsarita's taco bar. Salsarita's will deliver AND set up your Taco Bar to make hosting easier than ever. No need for serving trays, utensils, or napkins – we've got you covered Salsarita's Rewards Members earn a $10 reward with every catering order. Can't beat that! Register for an account
online
or via the Salsarita's App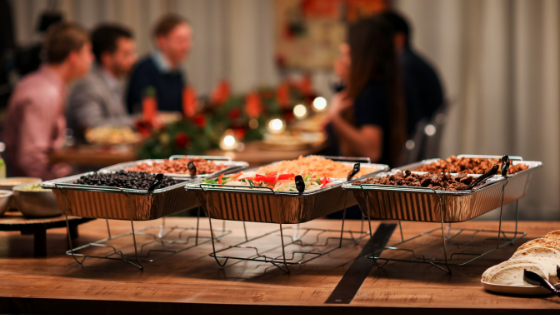 2. Customizable Options for Guests
Party guests can be picky. With a taco bar, your guests can create whatever kind of meal they want and with whatever fresh toppings they choose. Have a guest that's gluten free? Someone on a keto diet? A cousin that loads it up with queso? Your Taco Bar will accommodate it all. All you have to do? Sit back, relax, and let the taco bar do the rest. We guarantee this will be a crowd pleaser.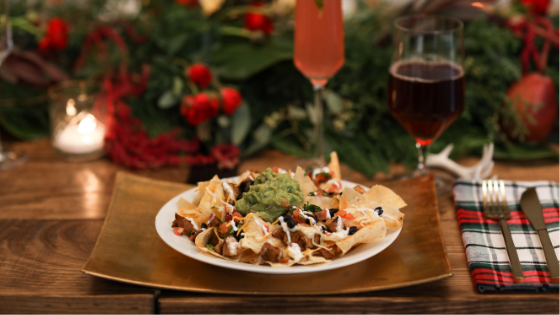 3. Queso (Need we explain more)
Our Taco Bars have optional queso to add on to any catering order – and you can add as much as you want. We always like to add extra queso because…well, I think we all know why.
4. Affordable Catering Options
Salsarita's catering offers affordable options with a wide range of customization. Prices can be as low as $9.50 per person! That includes choice in protein, a selection of fresh toppings and salsas, tortillas, and chips.
5. Perfect for any Crowd
We can feed a group as small as 15 or crowds over 1,000 and everything in between! If you're planning a party for less than 15, our Fiesta Packs could be perfect for you feeding 5-6 people. Not only can we feed pretty much any size group, we also can cater to a business location or residential homes. A taco bar will be perfect for your employees, friends, or family! Order your Salsarita's Catering for your upcoming holiday party today. Choose from a Taco Bar, Fajita Bar, Nacho Bar, or individually packaged Boxed Lunches. You won't regret it. Visit
cater.salsaritas.com