The last school year was a challenge like no other for many teachers, whether it was their first year, or 30th. Between at-home learning and Covid-19 protocols for in-person learning, it was a struggle just to keep up with the day-to-day. We wanted to recognize the hard work from teachers with a special contest for the first annual Salsarita's Teacher of the Year! We had over 1,000 nominations for this award, so instead of picking one winner, we picked five winners. Over the next few weeks, we are excited to introduce you to the winners of this year's Teacher of the Year!
Next, we meet Carla G in Fredericksburg, VA. We asked her a few questions to get to know her!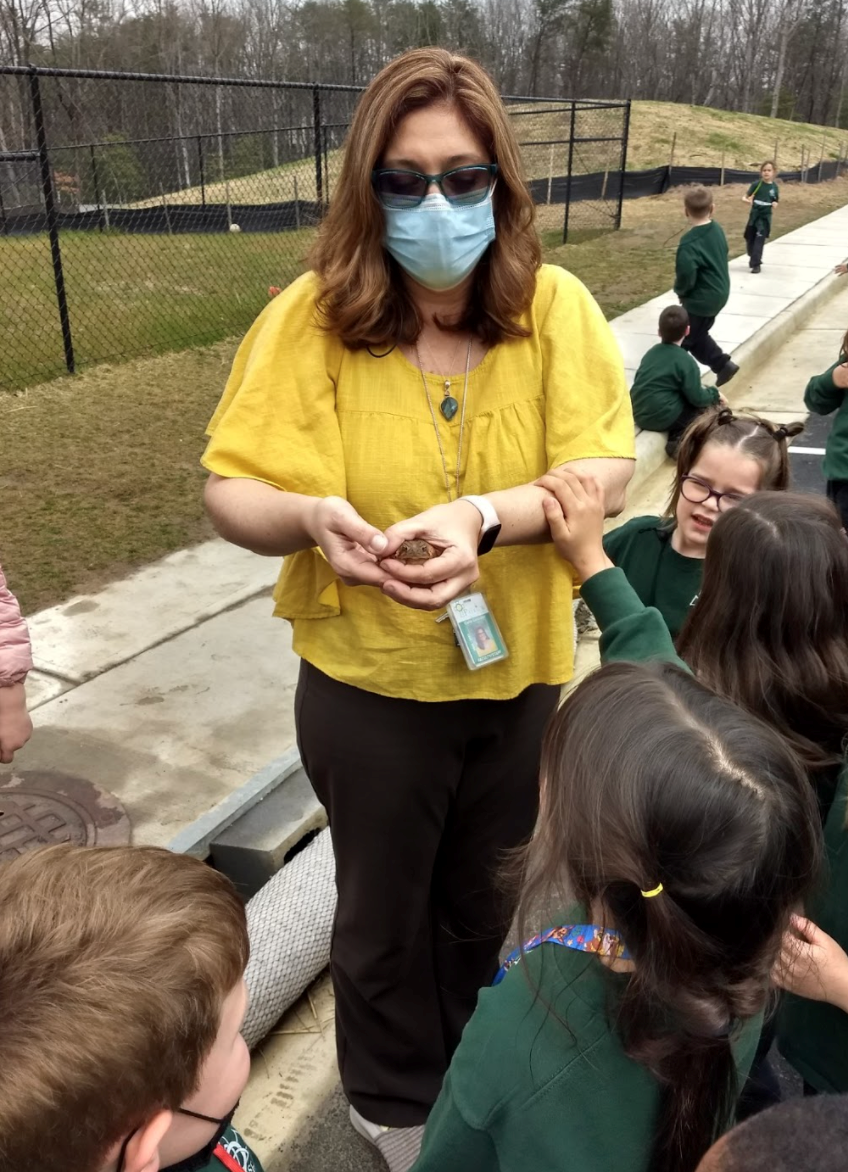 Why did you want to become a teacher and work with children? 
When my children were young I volunteered weekly in their classrooms and for their school. I enjoyed making the children laugh and seeing them learning. I love the energy of being around the children. They bring out my silly side. Their excitement is contagious and the kids definitely learn better when they are having fun!
How long have you been teaching? 
I have been teaching for 10 years – I went back to college for my degree when my children were in elementary school. My oldest just graduated college this year. Time flies when you're having fun!
Do you have a favorite classroom moment/memory?
One year I had some of the Middle school students come into Kindergarten for a joint lesson. We did a bunch of STEM activities that got a bit messy! Mini volcanoes with food coloring and baking soda…. Everyone was laughing but we were learning and making great memories. I also love when the kids accidentally call me mom. They are usually embarrassed but I think it shows that they are truly comfortable with me.
What's your favorite thing about teaching?
It's all about seeing that lightbulb go off in their head. Nothing else compares. That's why I love the younger grades the most. The first time a child reads something and they realize they read it, their face lights up. Or even better is when they write a story for the first time and I read it back to them and they realize they wrote something someone else can read! Their expressions are the best!
What's your LEAST favorite thing about teaching?
Assessments. Sadly, I know they are necessary in some cases. I also know that every good teacher knows where their students are academically and what they need to get them further. Too many assessments take time away from the learning process.
What are your favorite things to do outside of the classroom?
Hanging with my own kids. Painting, gardening, and kayaking.
What inspires you to be the best teacher for your students?
When they are my students they are my kids. I want to see them be the best they can be! I tell them all the time they can be or do whatever they want but they need to start by doing well in school. So I need to be the best example for them. I hope they look back and remember how much I cared about them.
What's your go-to order at Salsarita's? 
YUM! Usually tacos, pulled pork with a lot of toppings! And don't forget the Nachos with queso!