The last school year was a challenge like no other for many teachers, whether it was their first year, or 30th. Between at-home learning and Covid-19 protocols for in-person learning, it was a struggle just to keep up with the day-to-day. We wanted to recognize the hard work from teachers with a special contest for the first annual Salsarita's Teacher of the Year! We had over 1,000 nominations for this award, so instead of picking one winner, we picked five winners. Over the next few weeks, we are excited to introduce you to the winners of this year's Teacher of the Year!
Next, we meet Ashley M. from Midway Elementary in Lexington, SC. We asked her a few questions to get to know her!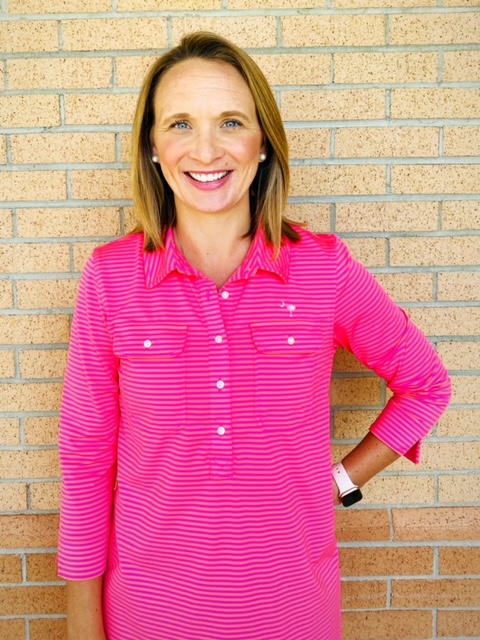 1. Why did you want to become a teacher and work with children?
I wanted to work with young children to help set a strong foundation in building a LOVE for learning!
2. How long have you been teaching?
I am finishing my 11th year of teaching kindergarten in the elementary school where I went to school when I was a little girl.  It's so great to be serving in the community that did so much for me when I was growing up.
3. Do you have a favorite classroom moment/memory?
Too many to name!  I am a HUGE Gamecock fan and one year Cocky came to visit our class.  The expression on the students' faces when Cocky walked in our room was unforgettable.
4. What's your favorite thing about teaching?
That "I get it!" moment– It's the best feeling when you've been working on a skill with a child and it starts to make sense to them.
5. What's your LEAST favorite thing about teaching?
Saying goodbye to my students at the end of each year– We've become a family and built strong relationships.  It's hard to say our goodbyes, but my kids know I will always be here for them!
6. What are your favorite things to do outside of the classroom?
Be by the water! (Lake, pool, ocean!) Read, read, read
Exercise!
7. What inspires you to be the best teacher for your students?
My mama was a public school teacher for 38 years.  I grew up watching her mentor and support others for her entire career.  Now, I love being in stores around town with my mom and hearing past parents or students talk to my mom about how much they loved her as a teacher.  I hope to leave a lasting impression on my students, too.
8. What's your go-to order at Salsarita's?
Anything with a lot of queso!
Congratulations Ashley!