The last school year was a challenge like no other for many teachers, whether it was their first year, or 30th. Between at-home learning and Covid-19 protocols for in-person learning, it was a struggle just to keep up with the day-to-day. We wanted to recognize the hard work from teachers with a special contest for the first annual Salsarita's Teacher of the Year! We had over 1,000 nominations for this award, so instead of picking one winner, we picked five winners!
Over the next few weeks, we are excited to introduce you to the winners of this year's Teacher of the Year!
First up, meet Hannah B. A middle school teacher at River Bend Middle School in Claremont, NC. We asked her a few questions to get to know her!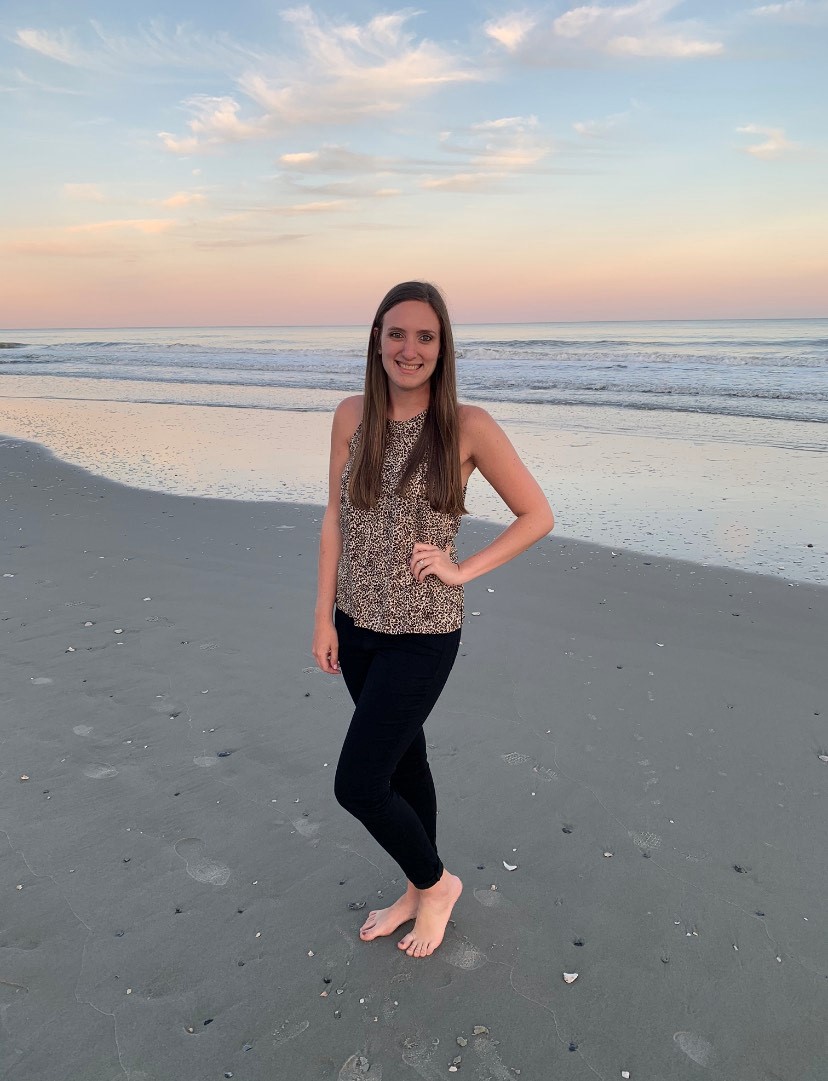 1.      What subject do you teach? Why did you pick that subject?

I teach 7th grade math and science. Students often have a rocky relationship with math and I enjoy helping them change their mindset and learn that math isn't so scary! I enjoy teaching science because it's easy to relate with… you are learning how the world works!
2.      Why did you want to become a teacher and work with children?
I knew I wanted to be a teacher because I love working with and being around children. It is especially fun working with middle schoolers because they are so sassy and full of personality!
3.      How long have you been teaching? 
This was actually my first year teaching! I started my career at the craziest time possible!
4.      Do you have a favorite classroom moment/memory? 
My favorite memory was the first day that I had all of my students back in my classroom. We split students into A and B days for most of the year so it was great to have them all back. We did a team building activity with balloons and spent the day getting to know each other better!
5.      What's your favorite thing about teaching? 
My favorite thing about teaching is getting to build relationships with my students. I love getting to know each of them with their unique personalities.
6.      What's your LEAST favorite thing about teaching? 
My least favorite thing about teaching is having to keep up with all of the little details. It can be a lot to handle but it's worth it! 
7.      What are your favorite things to do outside of the classroom?  
When I'm not at school, I love to do crafts and watch Disney movies! My students know I'm obsessed with all things Disney!
8.      What inspires you to be the best teacher for your students?
 I work at the same middle school that I attended alongside some of the teachers who taught me. When I was in middle school, I had teachers that inspired me and showed me that they cared about me and I want my students to feel the same way!
9.      What's your go-to order at Salsarita's? 
My favorite is the quesorito… anything covered in queso is heavenly!
Congratulations, Hannah! Your hard work did not go unnoticed!