Caring for the Community: Charlotte, NC
In case you missed
the first post
in our Caring for the Community series, we're focusing on giving back to the people fighting on the frontlines. From helping other local volunteer groups to providing the donations ourselves, it's never been a better time to rally around the ones that need it most. On Thursday, April 16, the Salsarita's team at two Charlotte area locations helped safely prep and deliver 100 individually boxed lunches for
Mecklenburg Emergency Medical Services Agency
, or Medic 911. This agency provides ambulances and emergency medical services for the entire metropolis of Charlotte and is the busiest 9-1-1 provider in the entire state of North Carolina. With over 200 daily employees, the Mecklenburg EMS Agency is open 24/7 and 365 days a year.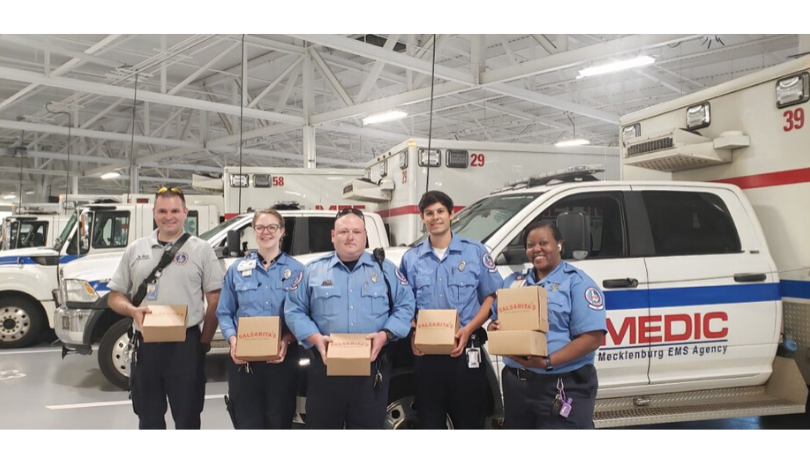 Putting their own health and safety at risk every single day, these hardworking EMS medics are busier than ever. We wanted to show our appreciation for the sacrifices they are making and wanted to make sure their work does not go unnoticed. The meal donations were dropped off at the Mecklenburg EMS Agency headquarters so that employees would be treated to a much-deserved meal break with fresh ingredients, addictive chips, and our famous house-made salsa! Do you know of a local group or business in your community that could use a fresh meal? Let us know!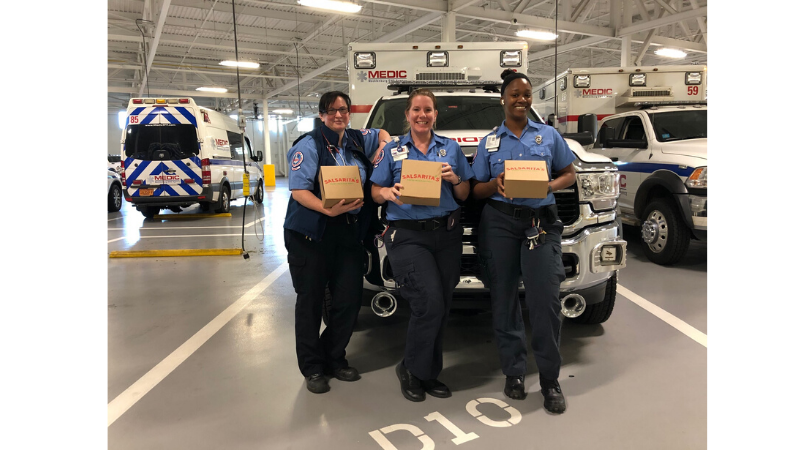 About Medic 911
Medic operates the busiest 9-1-1 Emergency Medical Services (EMS) agency in the state of North Carolina. Contrary to popular belief, Medic is more than just an ambulance service. From SWAT, medical research and the latest in prehospital medical training and equipment, Medic is among the nation's top 1% of EMS agencies in terms of positive outcomes for Cardiac Arrest victims. Different from many EMS providers, Medic partners with Charlotte and local fire departments', first responder unit. Independently operated under Mecklenburg County, Medic's responsibilities span 544 square miles. With several professional sporting venues, multiple college campuses and universities, two major lakes, a busy international airport, several major business centers and corporations, two nuclear power plants and a population over 1,000,000 people, Mecklenburg County is a diverse and exciting environment that Medic is proud to be a part of. To save a life, hold a hand and be prepared to respond in our community when and where our patients need us is our Mission. Medic is proud to be one of the top-notch EMS providers in the nation.