Keeping kids at home is no small task. Stay at home moms & dads have known this for a while, but due recent events, a whole new demographic is learning how to change routines to manage curious little minds 24/7. In today's modern society, technology is everywhere and it's very easy to let kids entertain themselves using it. However, if you're looking for more creative ways to keep them occupied sans the screen, then we've got you covered. We scoured the internet to find our favorite our favorite screen free activities for kids. Yes – it's possible!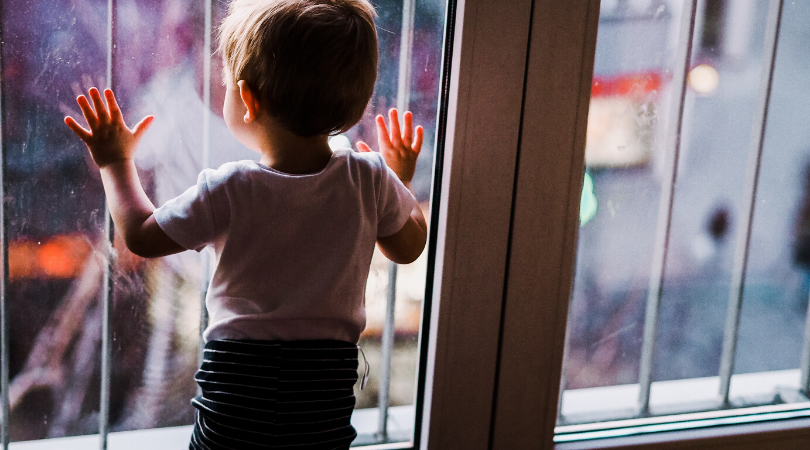 1. Board Game Night
Break out the games! Whether it's newer board games or classics from your own childhood, any kid can learn a lesson or two from losing a game of Uno – even anger management!
2. Scavenger Hunt
Get creative and hide flash cards or toys around the house to make a fun and interesting scavenger hunt! You could even name a specific color and have them find an item that matches.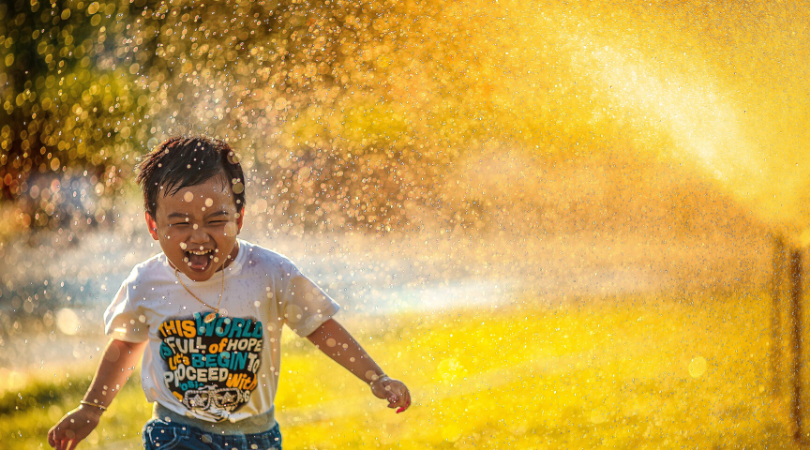 3. Baking/Cooking Together
All of this time in the home is a great way to teach your child the basics of baking! Grab recipes from Pinterest or we love
Sally's Baking Addiction
. Not only will they love spending time with you, but they'll also get a delicious treat at the end!
4. Build An Obstacle Course
Use couch pillows, baskets, and other household items to create a fun but safe obstacle course! This is a great way to burn energy indoors and one of our favorites screen free activities for kids!
5. Plant A Garden
Spring is here and it's a great time to start planting seasonal produce and veggies. Let your children help and when it's time to harvest, they'll know they helped in bringing it to life! You can check out our Gardening Guide here!
6. Science Experiments
Learning doesn't have to stop when you're at home! Check out YouTube and Pinterest for easy science experiments that you can replicate with household products.
Here's a list of 10 experiments you can do today!
7. Learn To Draw or Paint
There are many online resources to assist in teaching your child how to paint or draw, follow along on a fun YouTube tutorial yourself and you can both learn a new skill! The best part? New refrigerator art!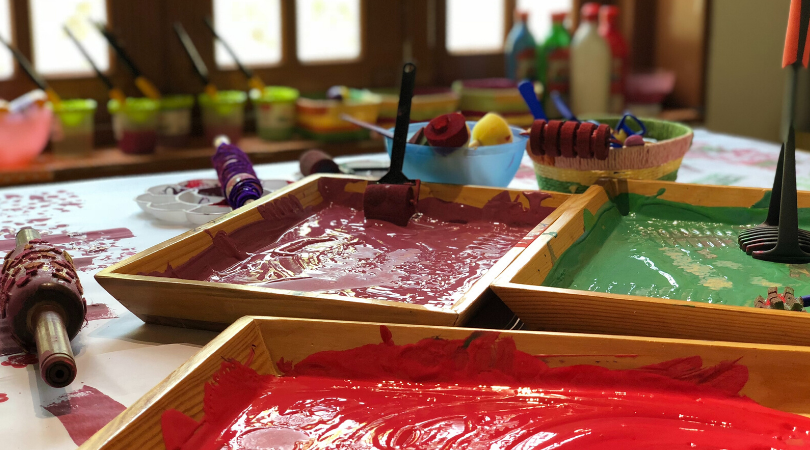 8. Chalk Sidewalk Art
Brighten your neighbor's day and decorate the sidewalk or driveway outside your home! Write positive uplifting messages, draw fun shapes and turn your home into a masterpiece.
9. Paint Joy Rocks
We loved this idea from photographer Jessica Hickerson! Painting rocks with positive messages and uplifting doodles and then hiding them around the neighborhood or local parks for people to find. Paint a hashtag on the back so people can post when they find them!
MORE: We loved these fun ideas straight from Design Dua (@shoplovedua):
Finger painting – Use Q-tips or put the paper with dots of paint in a ziplock bag to "finger paint"
Sensory Bins with rocks, beans, rice, etc. Organize and sort into different containers
Make a necklace with uncooked pasta or beads on pipe cleaners. You can make them edible too by using cheerios or Fruit Loops.
Midday water play! Take baths with measuring cups or blow bubbles to switch it up!
Play dress up with costumes. If you don't have costumes at home, use adult items like hats, necklaces, etc.
Build a fort in the living room. Playing with toys in a fort is new and exciting!
Place blue painters tape on the floor to create a "race track."
Cut up colored paper into shapes and have them match the pieces back together based on color/shapes.
Make chores fun! Let them mop, sweep, or help put away dishes!
"Paint" a wall or fence with a bucket of water and a paint brush.
Trace your body on paper or with chalk. Use this to teach body parts, write positive affirmations, or just for some fun coloring!
Make your own books – let them draw and you make the story or write down the story you make together!
Give your toys a bath with extra bubbles!
Have them help with yard work.
Streth together, practice yoga, keep moving.
Walk around the neighborhood and pick wildflowers.