The New Salsarita's
The last few years have ushered in many changes for Salsarita's Fresh Mexican Grill. As we look towards the rest of 2020, which marks our 20
th
Anniversary, we're excited to finally be in the era of Salsarita's 2.0. Have you noticed the changes in your local restaurant? Let's take a look at the changes we've made and the ways we continue to innovate and look forward as we head into 20 more years of fresh tex-mex.
LOGO & BRANDING
Perhaps the most noticeable change we've undergone over the years is an entire new brand concept. What once was Salsarita's Fresh Cantina because Salsarita's Fresh Mexican Grill, further emphasizing our focus on fresh ingredients made in house. Lime Boy was retired (RIP) and a new cleaner look took over featuring a sleek lime squeeze to represent the fresh ingredients we are dedicated to.
Featured:
(Left) Ghosts of logos past! We've changed our look over the last two decades, including various color variations and fonts.
(Right) Our new clean logo debuted in fall of November 2016 with a simpler color palette and new iconography. The lime squeeze represents all things FRESH about our new logo and ingredients!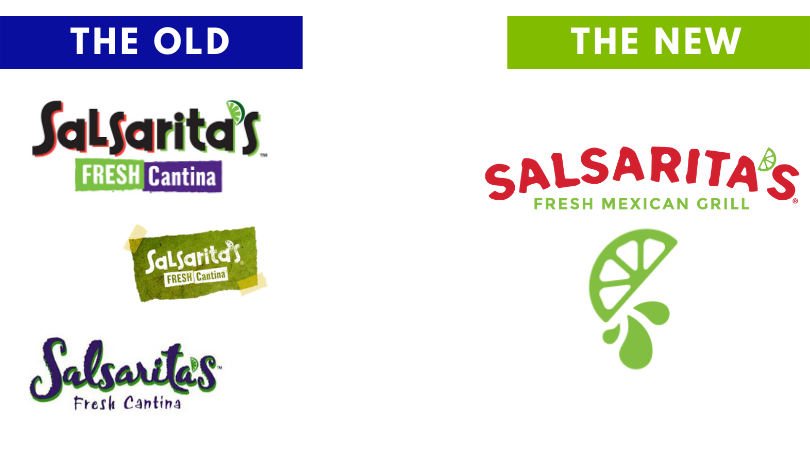 INTERIOR DESIGN
Many of our stores have also received a 'fresh' new look on the inside. A bright and cheerful color palette replaces the darker cooler tones along with new light fixtures, open ceilings, and bigger menu boards are just a few examples of how we have evolved the in-store experience. Take a look below at the transformation at one of our locations!
Top:
(Left) Our Rivergate location in Charlotte, NC featured a full bar, which is no longer in use and took up a lot of guest dining space. (Right): The same dining room after the renovation features brighter colors, more dining space, and a better overall flow.
Bottom:
(Left) Similarly to our Rivergate restaurant, our Lake Pointe location featured darker color schemes, less space for guests to wait in line and darker overall features. (Right) After the renovation, the new colors brightened up the interior, space was dedicated to the line, and fun new light fixtures gave an entirely new feel to the dining area.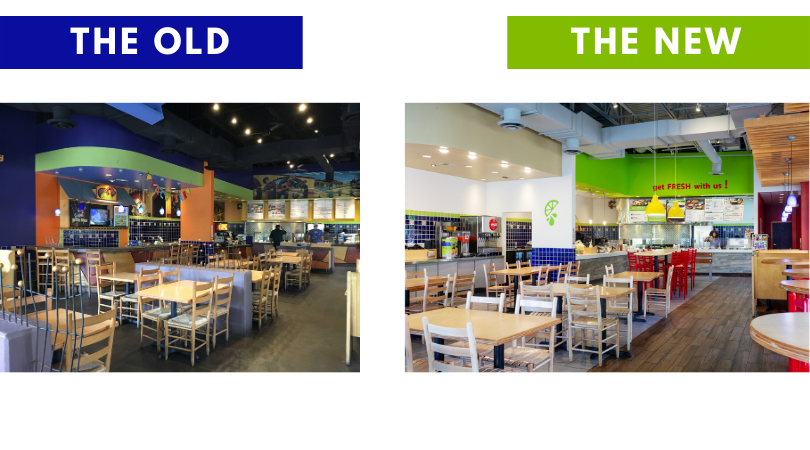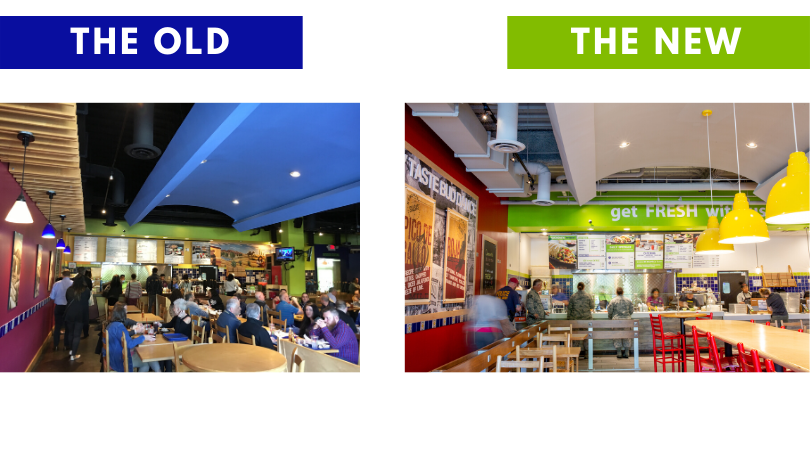 EXTERIOR DESIGN
Along with new branding comes with an entire new concept for how we build out the exterior of our restaurants. Features like wood slats behind the sign, green lime squeeze awnings, and white finishes, make the newer Salsarita's truly shine.
Featured:
The exterior of our locations have been undergoing facelifts as well! (Left) Many of our restaurants featured the previous logos, branding elements, and colors. (Right) While the new restaurants feature both the new branding but also incorporating new architectural elements such as green lime squeeze awnings and our wood slat signage.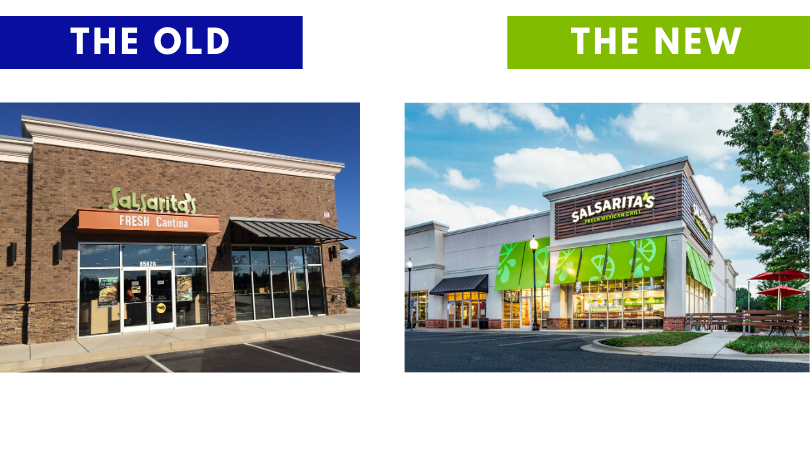 MENU
You may have noticed over the years that our menu has evolved as we phase out items and introduce new ones. While we've said goodbye to items like the Chilirito and Cantizzas (Mexican pizza), we have focused on making our most popular items even better like the Quesorito, Crunchy Burrito Bowl and adding BOCA to the menu! Plus, we knew you liked tacos, so we introduced the Taco Trio and look forward to more taco specials to come in 2020.
Featured:
(Left) The now-retired Cantizzas, Mexican pizza (Right) Quesorito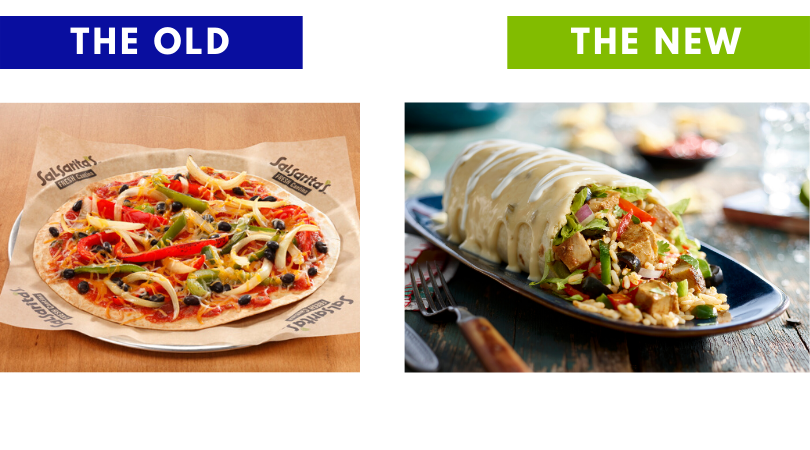 DRIVE-THRU
As we look ahead to 2020, we're always thinking of ways to get your fresh meals faster. We're not in the fast food business, but we do like to make food fast. With that being said, we have put a focus on adding drive-thru's to older and new Salsarita's locations. Your favorite burrito without getting out of your car? Check.
Featured:
New Drive-thru in at Salsarita's in Fayetteville, NC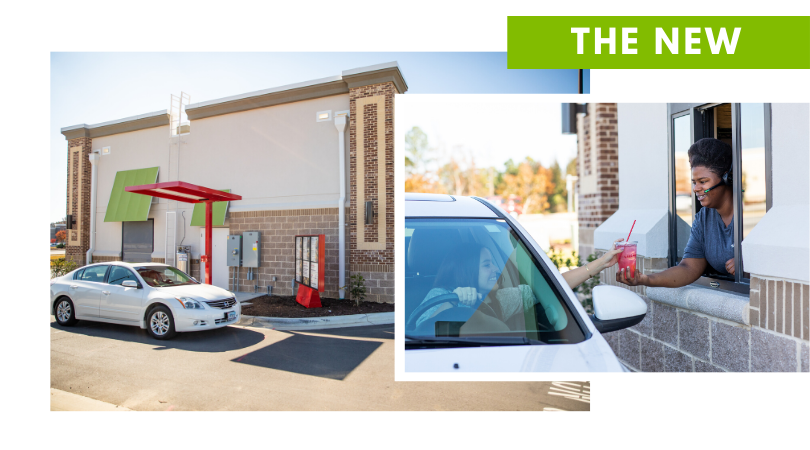 NON-TRADITIONALS
Over the last few years, we have been busy adding more and more Salsarita's restaurants to unexpected but convenient locations. Flying out of CLT, RDU or EWR? You can find your addictive chips & queso right in their terminals. Heading to a Buffalo Sabres game soon? Stop by our new Salsarita's location in the 300 level of the Key Bank Center Arena! Even while your shopping at Concord Mills mall, you'll be within steps of our hand-mashed guacamole. We're always looking for more exciting places to feature everyone's favorite Fresh Mex Grill!
Featured:
(Left) Newark Liberty International Airport, Terminal B – Liberty Terrace (Right) Charlotte-Douglas International Airport Main Terminal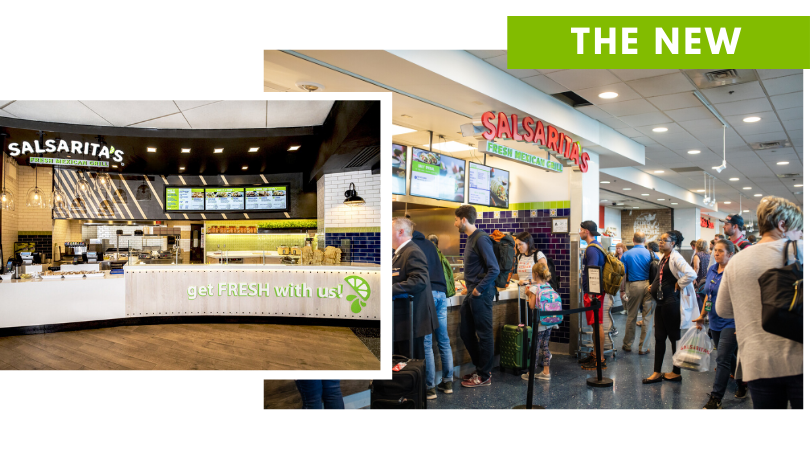 SALSARITA'S APP  & NEW REWARDS PROGRAMS
Online ordering is a staple in the restaurant industry, but in early 2019, we launched the Salsarita's app. This app allows you to order your favorite meals on the go! In addition to online ordering, we introduced our new and enhanced Salsarita's Rewards program with all new rewards, an easier way to earn points, and more perks such as exclusive app-only offers and deals! If you'd like to sign up for our program, download the Salsarita's app or
sign up here
.
Additionally, we introduced our Catering Rewards program! For the first time, our Catering Rewards program allows users to earn points for every catering order which convert to a $10 reward. That's right, every catering order gets a $10 reward!  You can now even place catering orders from the app itself. So whether you're planning a big corporate meeting or a wedding, Salsarita's catering can make it happen and all from your fingertips.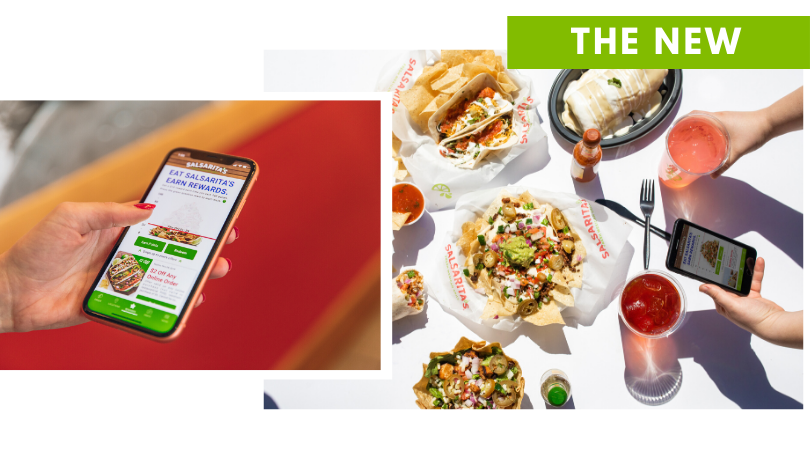 ….and we're not done yet! With our 20
th
Anniversary this year, we have many more surprises, updates, and exciting new launches ahead. What would you want to see in your local Salsarita's?