There's no doubt about it, free food just tastes better. We know that times can get tough but you still crave Salsarita's every day; so what if there was a way to get FREE food from Salsarita's?
We'll give you 5.
1. Get This For Free: Free Combo Upgrade
When you buy your favorite entrée, we'll give you chips, drink, and your choice of queso, salsa or guac for FREE. 
How: Sign up for our Rewards Program by downloading the new Salsarita's app or joining online at Salsaritas.com/rewards!
2. Get This For Free: Any entrée
Pick your favorite entrée, load it with toppings and we'll give it to you for free, just because you were born. Our Birthday Burrito (valid for any entrée) is the best way to start celebrating your birthday month. Not valid with steak/shrimp, upcharge may apply for queso/guac.
How: If you're already a Salsarita's Rewards Member with a valid birthday on your account, you'll receive this Birthday Burrito on the 1st of your birthday month! If you're not a rewards member, sign up now to make sure you'll get your Birthday Burrito.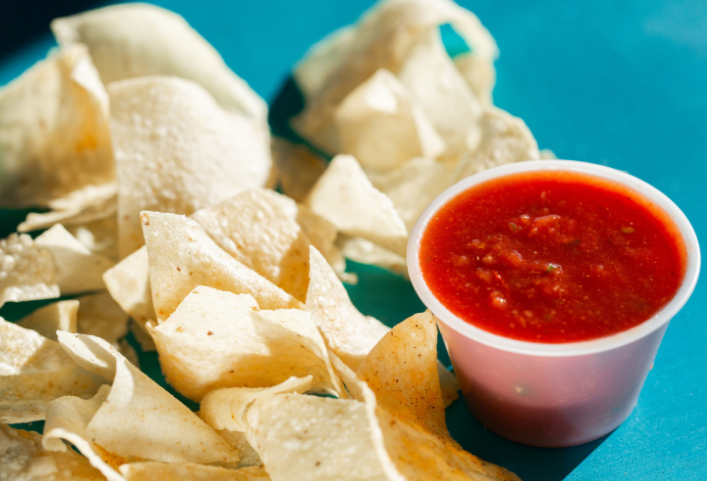 3. Get This For Free: $10 to use on dine-in OR catering orders
Get a $10 reward to spend on any dine-in purchase or even use it on catering orders! Not redeemable on alcohol or gift cards.
How: Earn points on your Salsarita's purchases to reach 100 points. Every $1 spent = $1 point! Each time you reach 100 points, you'll receive a $10 reward. Order catering? Each catering order = 100 points for an instant $10 reward. Must be a Salsarita's Rewards Member to earn points. Seeing a trend? There's no reason NOT to sign up!
4. Get This For Free: Free Combo Upgrade (Again!)
Yep, you can earn another round of chips, dip, and a drink on us with any entrée purchase!
How: Using the app, refer a friend to download and sign up as well. When that friend makes their first purchase, you'll instantly get a Free Combo Upgrade and so will your friend just for signing up! Win/win.
5. Get This For Free: Surprises Throughout The Year
We love to 'surprise and delight' – from free queso to free retail chips, you never know what we're giving away next!
How: Watch your app & email inbox because we'll send you emails and exclusive app-only promotions!
All in all, being a Salsarita's Rewards Member is just that.. rewarding! Be sure to create your account on the app (or on Salsaritas.com/rewards) to start earning your points today! Are you already a member? If so, be sure to migrate your account so you can continue to earn points and rewards.
See more FAQ's & Details about the Rewards Program, Sign up, Migrate Your Account, and more: