Finding the perfect family breakfast recipe can be tough. Picky eaters from all over flock to your house to spend time together for the holidays but that can make preparing meals a nightmare. We have the ideal breakfast recipe for any family gathering. Enter our Salsarita's Skillet Breakfast Nachos – our twist on a favorite dinner entrée that features items you most likely already have in your pantry!
Everyone loves nachos for their versatility and limitless custom options! Our Skillet Breakfast Nachos are no different and make for the perfect way to start your day when there are multiple mouths to feed. While we provide a basis for a delicious nacho recipe, feel free to mix it up and add or remove anything to make it just the way you (and your family) likes!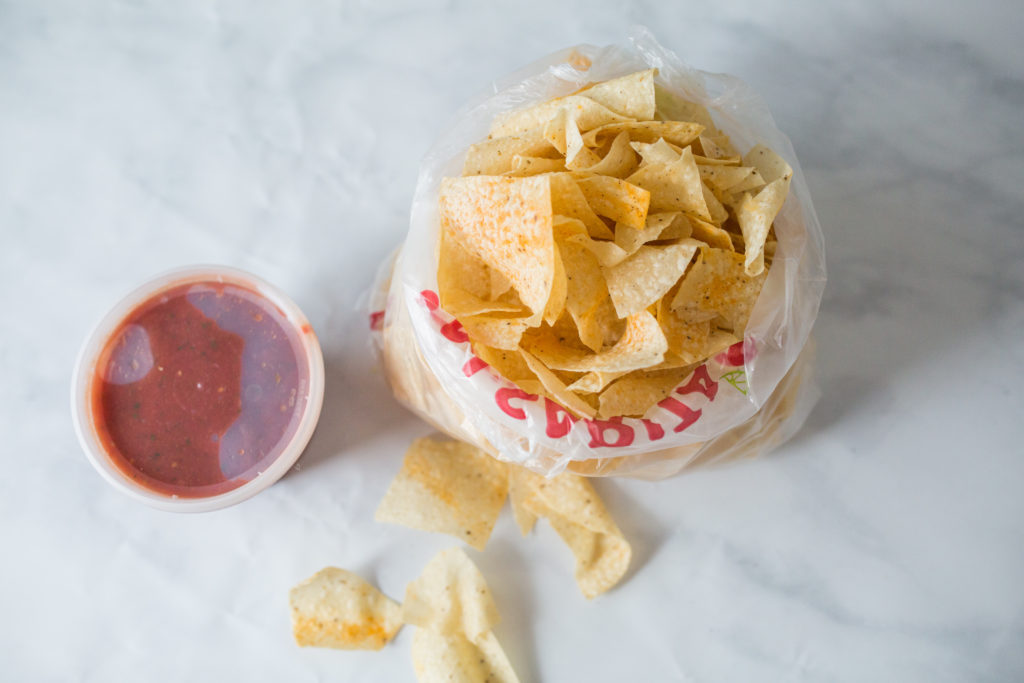 Recipe Card:
SALSARITA'S SKILLET BREAKFAST NACHOS
Feeds 4-5
Ingredients:
Small retail bag of Salsarita's chips
To-Go 16oz of your favorite Salsarita's salsa
5-6 eggs
2 tablespoons of fresh cilantro
Fresh chopped jalapeños (or any peppers you prefer)
1 cup (or more!) of shredded cheese
1 ripe avocado
Sour cream
4-6 slices of bacon
1lb ground mild sausage
Preheat oven to 350.
Beat/Scramble the eggs and add in a little shredded cheese as they finish cooking. Set aside.
Brown the sausage in a separate pan and set aside. While the sausage is cooking, you can cook the bacon in the same pan as the eggs.
In a separate cast iron skillet, add the Salsarita's Chips and spread evenly. Ensure that it's not too full so there is room for the toppings and won't fall off in the oven.
Top the tortilla chips with scrambled eggs, sausage, bacon, and shredded cheese.
Bake in the skillet for 10 minutes or until cheese has fully melted.
Let the skillet cool a bit and then add the fresh toppings such as Salsarita's salsa, fresh jalapenos, cilantro, and a dollop of sour cream and avocado slices.
Serve immediately.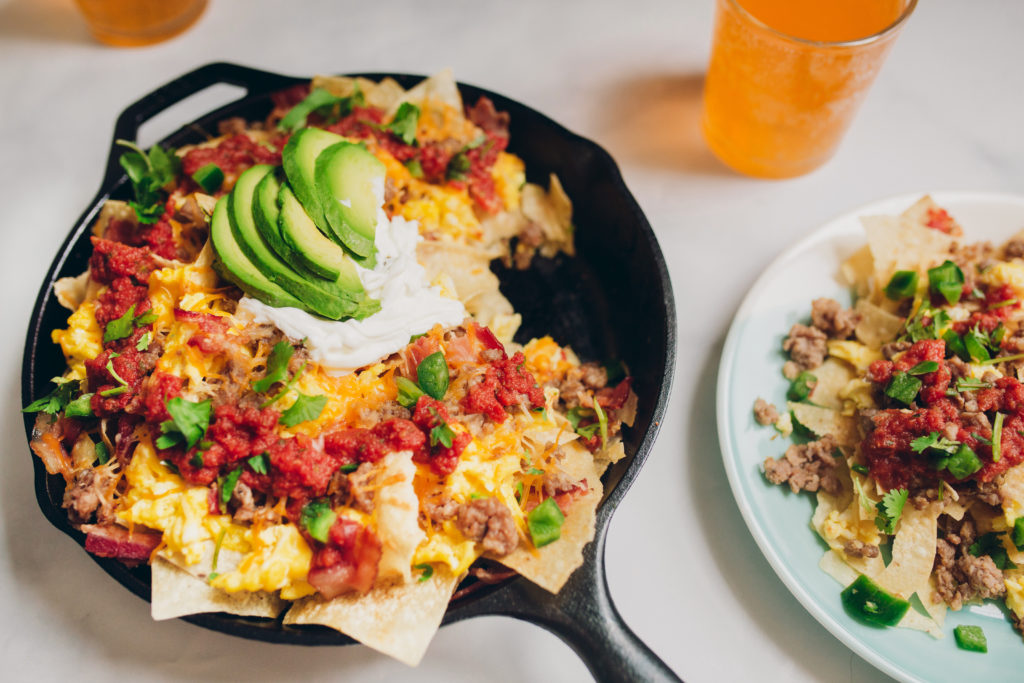 If you make this recipe at home for your family, we'd love to see! Tag us in your photos with #salsaritas.
Want to see more recipes by Salsarita's? Check out our past favorites here!